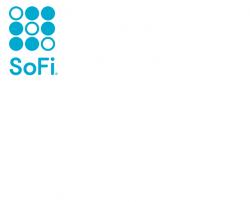 Consumer Loan Reviewer
Featured
2019-06-03 SoFi 375 Healdsburg Ave $18.00/hourly hour
Description:
Summary
The Consumer Loan Reviewer partners with the Communications team to create a seamless member experience. Reviewers are responsible for executing sound and consistent origination decisions within established credit authority. As you successfully get to the truth within an application and run after any problem that arises, you will be able to create a member journey that is easy and convenient. You will play a key role in helping our members achieve financial independence and contribute to SoFi's continued success in consumer loans.    
Apply online at
https://jobs.jobvite.com/careers/sofi/job/oij29fww?__jvst=Career+Site
 About SoFi
At SoFi, you'll become part of a new kind of finance company whose ambition is to help our members achieve financial independence and reach their goals. We aim to be at the center of our members' financial lives, and to help every member get their money right. We created student loan refinancing, addressing the biggest financial challenge of a new generation through a modern approach to lending and personal finance. Next we expanded our products and services across loans, wealth management, and insurance. SoFi Money—a modern take on a checking or savings account--is our newest innovation and disruption to the financial services industry. SoFi has achieved significant growth, with ambitious plans ahead, but to continue this growth we need great talent. And that starts with you.
​
Essential Functions & Responsibilities
Review applications pursuant to credit policies and procedures- including analyzing credit reports, analyzing income from various sources and verifying documents provided by applicants.
Verify identity, income, credit, and other required documentation including pay stubs, tax documents, retirement income contracts, government-issued identity documents, and citizenship documents.
Reach out to members in the event additional information is required and keep them updated on the status of their application. This may be by means of inbound or outbound phone calls, emails, or text messages.
Prepare and present applications that may be eligible for credit exceptions to management. Evaluate the value of the loan and make a business case for an exception to policy, if applicable.
Be the subject matter expert for our members who may call in with questions about their application and documentation requirements.
Provide world class customer service through friendly, professional and responsive communication with both our internal partners and
Use your resources. Familiarize yourself with the knowledge base tool that houses the answers to any question regarding policies and procedures.
Documentation is key. Utilize available notation tools to document the members account with information pertaining to your interaction. Notes must be clear and concise.
Be flexible and agile as responsibilities may change based on business as well as members needs.
Qualifications
1+ years of experience in customer service or finance/banking preferred.
Basic computer skills with solid proficiency in Google systems, SoFi internal systems, and other database and web programs. Must be able to quickly toggle between different systems across multiple monitors.
Ability to exhibit grace under pressure, while successfully navigating complex work assignments/situations efficiently and effectively.
Consistently meet critical deadlines in a dynamic, rapidly changing environment.
Establish productive working relationships with co-workers, management, and
Self-motivated and able to work independently applying analytical skills required to manage tasks.
Excellent organizational, time management, and written and oral communication skills.
Professional demeanor and strong work ethic, high accuracy and strong attention to detail.
Excellent quantitative skills, specifically the ability to demonstrate an accurate mathematical application for income calculations.
Experience handling high volume transactions
Decision-making skills (experience making decisions, uncovering needs)
College degree desired. High school diploma or GED required.
Please note: holidays, overtime, evenings, nights and weekend days may be required.
Benefits
Competitive salary packages and bonuses.
Comprehensive medical, dental, vision and life insurance as well as disability benefits.
100% of medical, vision, and dental premiums paid by SoFI for employees and their dependents.
Generous vacation and holidays
401(k) and education on retirement planning.
Tuition reimbursement on approved programs, up to $5,250 a year.
Monthly contribution to help you pay off your student loans.
Employer paid lunch program and subsidized gym membership.
Fully stocked kitchen (snacks & drinks)
Do not contact this company in solicitation of any product or service.